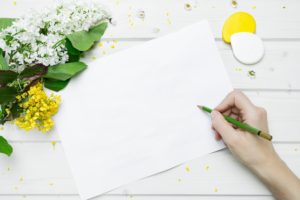 "Marti came to my salon to do social media training and it was great!! We all learned so much and it was money well spent and great value. Our social media stats and engagement has really increased since so we are really happy and highly recommend wee bit social. The session was so well tailored to our business and really engaging. Thanks so much"
buy real provigil online Lauren McGinty - http://sandiegoapartmentsforsale.com/?p=321 Womankind Beauty 
Marti's absolutely brilliant to work with. I was incredibly impressed with the strategy and proposal she put together when we first met, and ever since have been really very happy with all of her work and ideas for my social media. More importantly, I'm also now getting more and more work from my Instagram, so she's really making a difference. I couldn't recommend her enough, in fact, I'm forever recommending her to other small businesses.
follow site Gilly Ligertwood - Gilly Nicolson Bed Linen 
"Marti is a friendly, creative and energetic person with great skills and knowledge within social media management. She is super easy to work and communicate with.   With me, Marti went the extra mile to better identify, understand and communicate our brand messaging. This coupled with her advanced social media skills gave me unexpected results that exceeded my expectations and it continued even after the campaign had ended. Marti is highly recommended."
Klerissa McDonald - Curly By Nature
"Just had an audit done with Marti and I am so glad I did. She gave me so so many great tips which I can't wait to try out while also making me feel good about what I've already been doing. Thanks so much"
Jasmine Farley - Gabriella's Wardrobe 
"Working with Marti from Wee Bit Social has been a great experience. Marti understood right from the start the core of Grace and the Moon and what I wanted at the end of the whole process. Marti's abundance of marketing ideas and approaches added to my own creativity. I would thoroughly recommend Marti and Wee Bit Social for anyone looking to start, develop and grow their social media platform."
Sandra Ogg - Writer & Illustrator of Grace and the Moon