HELPING BUSINESSES GET SOCIAL
WHAT WEE DO
I know Instagram can be overwhelming when you've got so many other things to do like trying to run your business and when it comes to thinking up new content … You just can't be arsed so you just post another picture of your products.

Social media marketing has a process, I work with you to find out every aspect of your business, so that I can write a social media strategy that takes into account all aspects of your business, your industry and your customers before I even look at posting anything on any platform. Its not as simple as social media management, scheduling some posts, or creating some content.

If you want to get the results, much like everything in life, you need to put the work in first.

I am a social media marketer based in Edinburgh, but through the power of zoom I can work with you wherever you are based.

I create packages to suit ALL budgets for social media management, strategy, Instagram audits, power hours and bespoke business training.

Promoting your business online doesnt have to be a stressful chore, its just about knowing what to do, how to do it and creating a plan to follow that makes it easy and dare I say it, fun!

Book a free wee chat to tell me about your business and lets get started..
SEND A WEE MESSAGE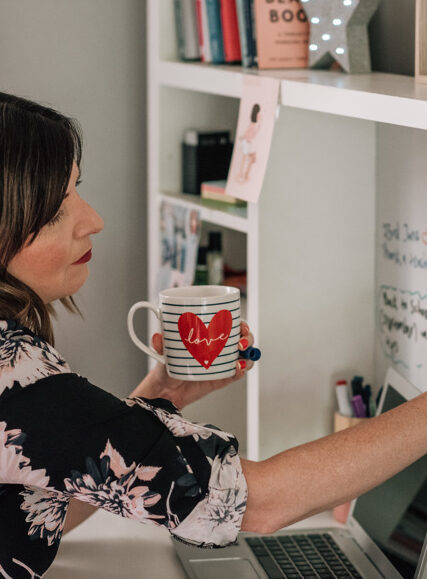 HELPING BUSINESSES GET SOCIAL
The Wee Social Mission
My aim is to help business owners fully understand and really utilise
social media to help promote your business to get results instead of just feeling like "its time to post again" and to make it fun in the process!
HELPING BUSINESSES GET SOCIAL
All the wee services
I love my work and it gives me the opportunity to work with some of the most creative, amazing businesses and super talented, really inspirational people, not just locally but thanks to tech – anywhere in the UK.

Social media is a brilliant way to connect with your customers and find out what they want, but so often I find business owners are not confident with how to approach it and often too scared to have a bit of fun with it, but that's what I'm all about, I want to bring the fun back to social!

Which is why I would love to show you how to streamline a social media plan that works for you, but also makes you feel confident and communicate to your community just what you and your brand is all about, but also to achieve real results.

Below is a list of ways I can help you with your social media marketing, whether that be with a social media audit, consultation and training, perhaps you just want a little bit of help with social media strategy, or perhaps you want to hand over the whole thing and are looking for social media management! Get in touch and lets get started.
Marti is fab, so easy to talk to, and she really does know her social! Thank you so much, Marti, for giving me the guidance needed to get things running in the right direction. I would highly recommend Wee Bit Social to anyone needing a bit of help and guidance in the world of social media,
CLAIRE
Team Beachwear
BOOK A WEE CHAT
FOLLOW ME ON INSTAGRAM
subscribe to join my newsletter list
Join my newsletter world where you'll receive unpredictable emails full of joy. You'll love it.